Brooks Museum of Art Announces Its Spring 2023 Homeschool Days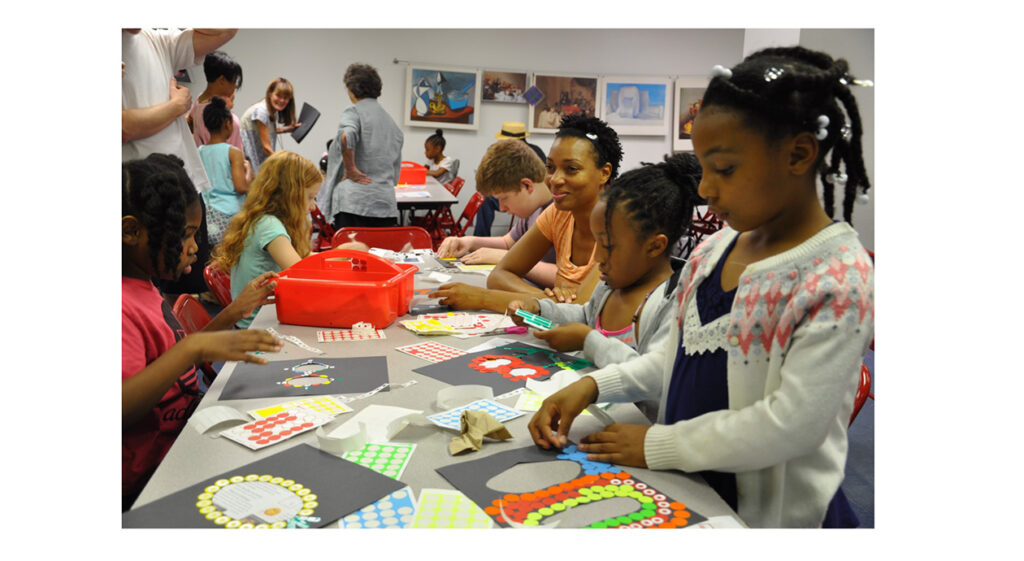 Spring 2023 Dates
The Brooks Museum of Art will hold its Homeschool Days from 10 a.m. to 1 p.m. on the third Thursday of each month this spring. Docent tours will start at 10:30 a.m. and 11:15. a.m. for a guided tour of the collection, and a drop in art making session in its art studio will be available from 10 a.m. to 1 p.m. Guests will have free access after the Homeschool Day activities to explore the museum on their own after 1 p.m.
FEBRUARY 9, 2023 – All You Need Is Love
Come celebrate Valentine's Day at the Brooks! Explore how artists have captured all kinds of love throughout the ages in our galleries. Learn about mosaics in our studio and make your own!‍
MARCH 9, 2023 – Nature in the Museum
Our March Homeschool Day will celebrate our new Rotunda Project by artist Tommy Kha, as well as the coming of spring. We will explore how nature inspires and influences artists. Look at landscapes by renowned artists and creature your own nature-inspired piece in the studio.‍
‍
APRIL 6, 2023 – Renaissance Adventure
This Homeschool Day will focus on how Renaissance Art tells stories and influences contemporary artists. Our Old Master paintings, as well as our special exhibition Harmonia Rosales: Master Narrative, will show how history molds our art today. Learn about what life was like in the Renaissance and make your own masterpiece in the studio!
---
Check out upcoming field trips and events.
Like and follow Homeschool Roster on Facebook.
Don't miss a thing! Subscribe to Homeschool Roster.‍