Education: Python STEM Coding Camp {Jackson}
This post may contain affiliate links. For more information, read my disclosure policy.}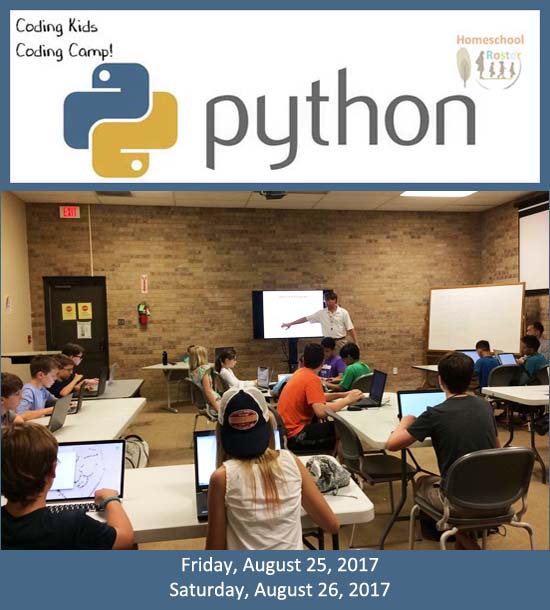 Opportunities to introduce your child to STEM education has become easier with the increased attention those areas have received over the years. Programs that promote an interest in science, math, engineering and technology have been the answer for children who already have a love for those subjects. They have also sparked an interest in children who once thought they were not good in one or all of those subjects.
The Coding Kids is offering its one-day Python Coding Camp on two days in Jackson. The camp will introduce children, ages eight to 16, to Python – a high-level programming language. Python was created in 1991 and is one of the coding languages behind what you see when you visit popular websites like Google, Yahoo! and Wikipedia. In this interactive coding camp for beginners, your children will code using Python and create Strings, If-Else Statements, Loops and more. Students will learn real programming with no short-cuts or abbreviated coding. The only perquisite to attend the camp is the ability to "read, write and type (albeit slowly) without tears". Let your children take advantage of a day of learning and most definitely fun.
All students will receive a certificate of completion at the end of the Python coding camp.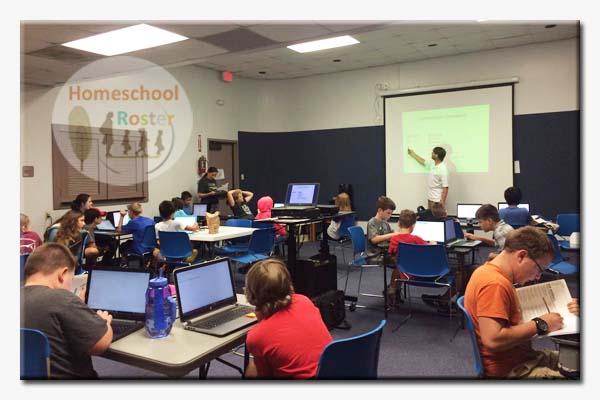 Event: Python STEM Coding Camp
Venue: 3563 Highway 45 North, Jackson, 38305
Equipment: Children must bring a laptop (Windows or Linux based) or Mac to camp and a willingness to learn. Please note that an iPhone, iPod, Tablet or Chromebook is not compatible with the camp. Most laptops made in or after 2008 will be sufficient for camp.
Choose Your Camp Date
Date: Friday, August 25, 2017
Time: 10 a.m. – 1:30 p.m./2 p.m.
Date: Saturday, August 26, 2017
Time: 10 a.m. – 1:30 p.m./2 p.m.
Registration: Camp registration is $65 per student. There is a sibling discount at $45 for the second child and $40 for the third child in the same household. If you have more children, contact Homeschool Roster for pricing details.
---
---
Schedule: Meet at the class location at 9:30 a.m. The camp will begin at 10 a.m. and there will be a lunch break. Lunch is not provided.
Registration deadline: Registration will be accepted through Wednesday, August 9, 2017. There is limited space for the camps, so once the spaces fill, registration will close. To register, click here to e-mail Homeschool Roster your registration request. Please include the number of children that will attend and the date of the camp. You will receive an e-mail response the following weekend confirming receipt of your registration. No refunds will be issued after Friday, August 11, 2017.
Homeschool Roster has made special arrangements for this camp, which is open to all students (homeschool, public and private). Please feel free to share the event with other families.
---
Don't miss a thing! Subscribe to the Homeschool Roster blog and get our articles in your inbox!
©2017 Homeschool Roster. Article by Jennifer Smeltser. All rights reserved. All text, photographs, artwork and other content may not be reproduced or transmitted in any form without the written consent of the publisher https://www.homeschoolroster.com/.