Scholarship: Quinco Community Mental Health Center, Inc.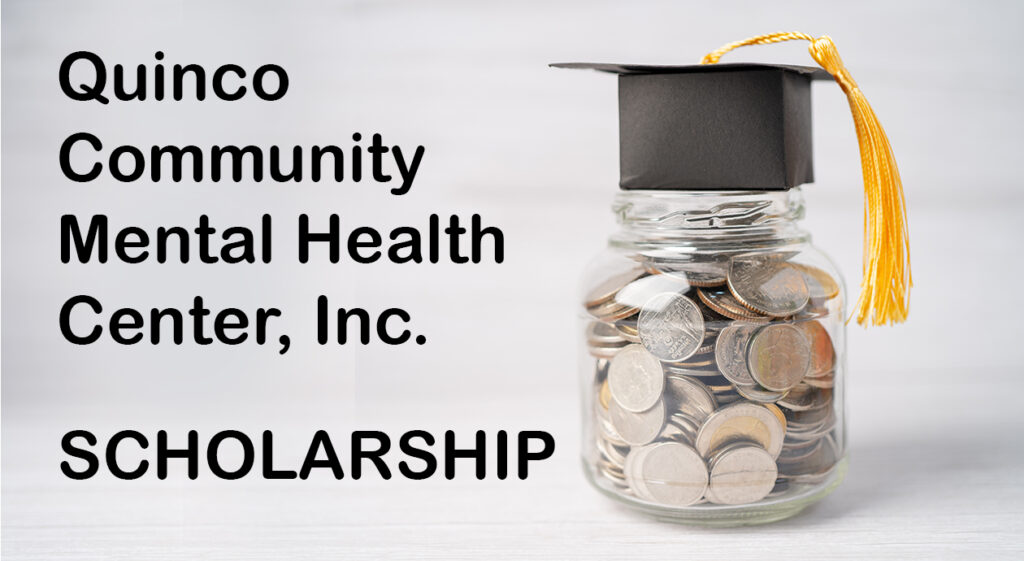 SCHOLARSHIP: Quinco Community Mental Health Center, Inc. Scholarship
DESCRIPTION: Scholarship is given to students pursuing a course of study in one of the following fields: counseling, medicine, nursing, psychology, social work, sociology, or another health-related field.
AWARD: A $1,000, one-time scholarship will be awarded to each county Quinco covers. If there is more than one school, the scholarship amount ($1,000) will be split between those two schools.
ELIGIBILITY REQUIREMENTS: Applicant must be a graduating, high school senior living in Chester (Chester County High School), Decatur (Riverside High School), Hardeman (Bolivar Central and Middleton High Schools), Hardin (Hardin County High School), or McNairy Counties (Adamsville High and McNairy County High Schools), who also attends one of the listed high schools in the previously mentioned counties, and meets the eligibility criteria. Homeschool students who are zoned for those respective schools may also apply.
ACT OR SAT: Not required.
GPA BASED: At least a 2.5 or above grade point average.
APPLICATION DEADLINE: Wednesday, March 15, 2023
QUESTIONS?: Learn more
---
Do you like what you are reading? Follow Homeschool Roster on Facebook.
Get updates and keep up with Homeschool Roster news. Subscribe to Homeschool Roster.