A Love of Art and Illustration Inspires a New Comic Strip Series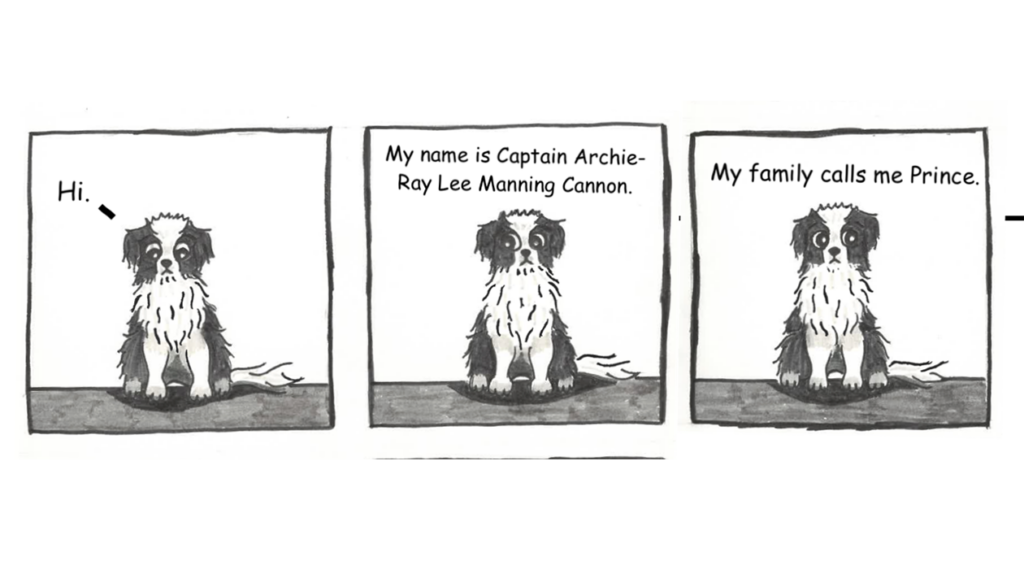 Artist Amelia Kyzar is bringing the escapades of Prince, a Japanese Chin, to life in a new comic strip series called Prince of the House. The comic strip tells a story from Prince's perspective as an introverted dog in his new home where he lives with another dog, Sammy, and the people who own them.
Readers are introduced to Prince whose formal name is Captain Archie-Ray Lee Manning Cannon. His life mirrors that of his real-life namesake Prince who was adopted by Amelia's family in October 2021.
"Prince and Sammy are family dogs," said Amelia, who also has a Bearded Dragon named Bruce. "Prince and Sammy will be the featured characters, but other animals will be introduced. We have lots of animals in our house for inspiration."
Amelia is a 14 year old eighth grade homeschool student who lives with her mother, Juliana, 16 year old brother, Aaron, and 12 year old sister, Jacqueline. She is a self-taught artist whose love of art has existed "as far back as she can remember". Along with the comic strip, Amelia has also been able to share her art through a mural she painted for the Jackson Animal Care Center (JACC) where her family volunteers.
"I painted a mural for the JACC that is in its small animal adoption room. I enjoy using my art talent for my community," said Amelia.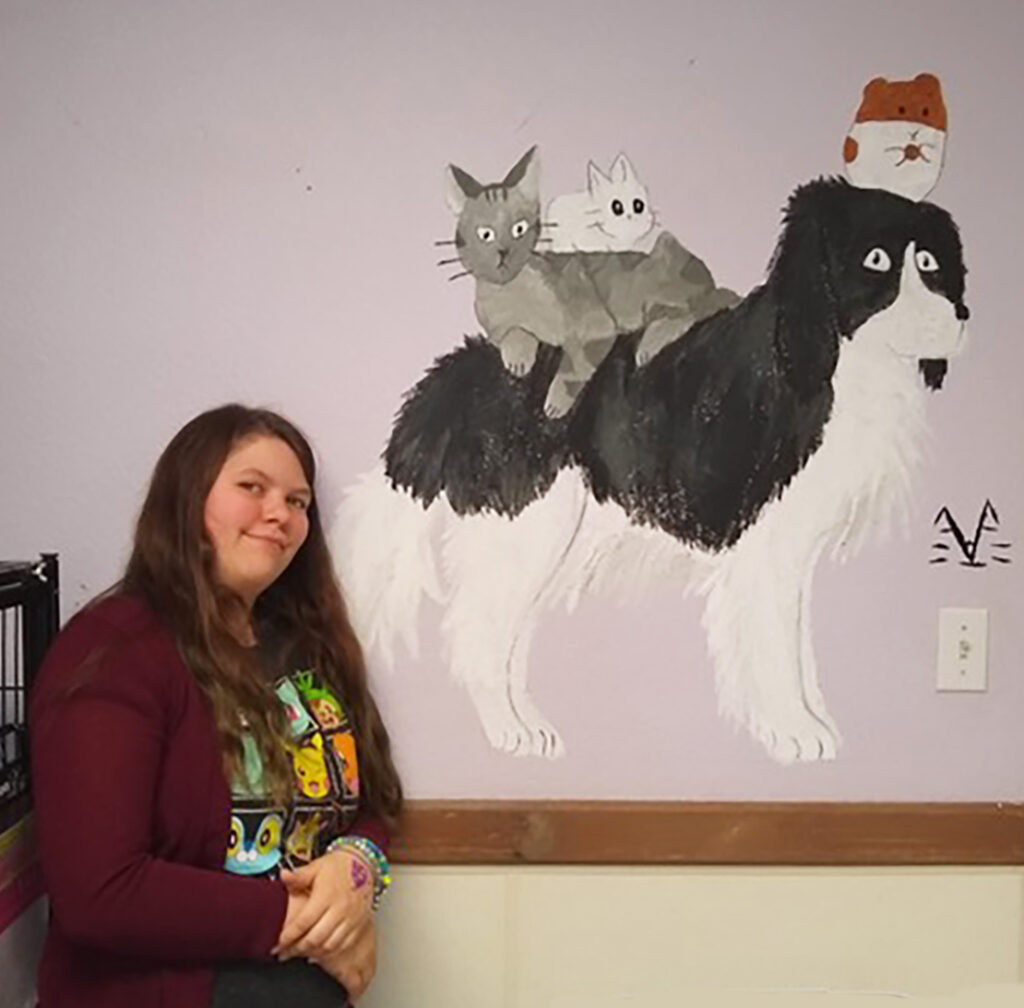 Sammy, like Prince, is a rescue dog. In the Prince of the House, Sammy is a bit more of an extrovert than Prince and readers get the opportunity to watch their friendship evolve despite their differing personalities. Although humans will appear in the comic strip, Amelia does not plan for them to be featured characters. They will appear in the illustrations that show them from the knees down. Prince and Sammy will carry most of the dialogue, which Amelia collaborates with her mom on the best words to use to tell the story.
Amelia is a student at HomeLife Academy, part of the Henderson, Tennessee Classical Conversations community, and takes classes at HomeLife Tutorial in Jackson, Tennessee. Being homeschooled has allowed her time to pursue more creative opportunities like creating comic strips. Amelia has also had time to explore other creative avenues.
"I've had the opportunity to use my skill at The Ned for shows, at the Jackson Animal Care Center, the Star Center, and I will be on the set crew for Enlightening the Dark's summer 2023 play, You'll Find Me There."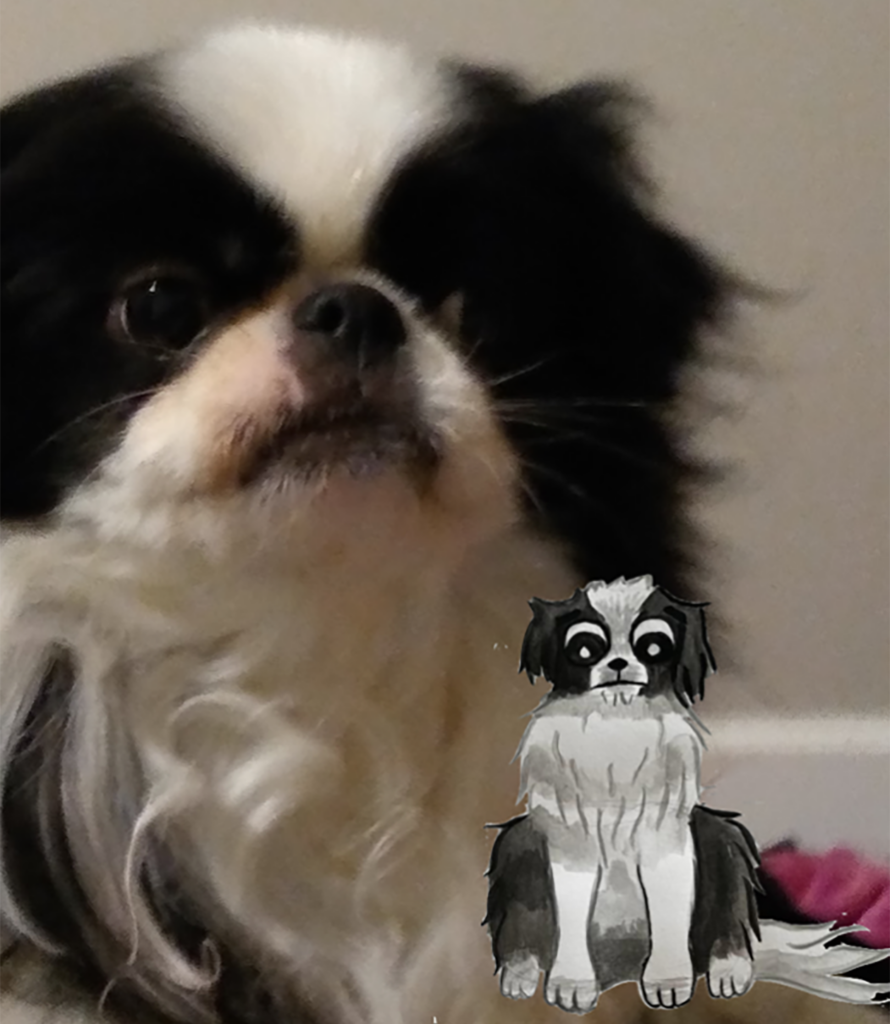 Prince and Sammy can also be found in the Prince of the House online store. Fans of Prince and Sammy can purchase stickers, buttons, mugs, and all sorts of promotional items that feature the comic strip. Readers may also find the Prince of the House on social media platforms that include Instagram, Facebook, and a website.
Pictures courtesy of Amelia Kyzar.
---
Amelia's West Tennessee Favorites
Favorite place to eat: Rock-n-Dough pizza in Downtown Jackson.
Favorite place to go: Downtown Jackson is a great place to go, because of all the neat murals and the arts locations, like The Ned.
Favorite thing to do: To watch plays and musicals as an audience member, and to participate in them.
---
Do you like what you are reading? Follow Homeschool Roster on Facebook.
Get updates and keep up with Homeschool Roster news. Subscribe to Homeschool Roster.