Pink Palace Free 90-Day Summer Trial Membership
It's back! It's back. The Pink Palace Family of Museums is again offering a summer trial membership, which will gain you access into its museums. The offer is for 90 days access and there is no fee for anything, which I'm glad. You may remember when the trial offer was originally for 90 days. That is good for people like me who live a distance and need the entire summer to make it to the museum. You will be able to visit the Pink Palace Museum, the Historic Properties and the Lichterman Nature Center, but the reciprocal museums are not included. If you plan to travel, you may purchase a full membership, which grants you entry privileges into a number of museums across the country.
The free 90-day Summer Trial Membership is valid for two adults and up to 10 related children who are 17 years old or younger. The membership is a personal family membership, which expires 90 days from the day you sign up. You must sign up by Wednesday, May 31, 2017 to take advantage of the offer. If you wait until the last day, you will have membership access until Thursday, August 31, 2017. We usually wait until the last day to sign up just to be sure we get to enjoy the museums up until the last date of offer. If you want to start using your trial membership now, sign up today!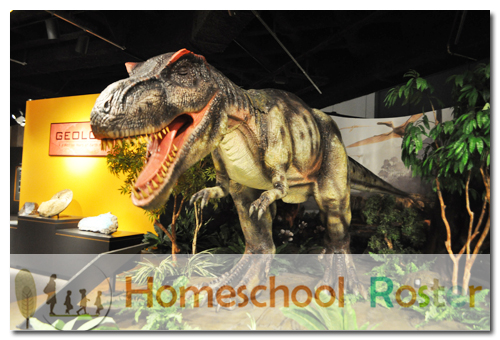 The membership also offers access to the Trial Membership Party, which will be held in July; a savings of $1 on each ticket for the Planetarium Tickets, CTI 3D Movie Tickets and Combo CTI 3D/Planetarium and a 10 percent discount at Bella Caffe and in the Pink Palace Museum Store (audio, video and clearance are not included).
Remember, the opportunity to sign up for the trial membership ends Wednesday, May 31. You may register again this year even if you have used a trial membership in a previous year. Registration is easy and can only be done online. Once you hit the submit button, your membership card will be immediately available and ready to use. Get your membership now!
Do you have more questions? Read here to see if they are answered. If not, call (901) 636-2362 for more information.
---
Don't miss a thing! Subscribe to the Homeschool Roster blog and get our articles in your inbox!
©2015-2017 Homeschool Roster. Article by Jennifer Smeltser. All rights reserved. All text, photographs, artwork and other content may not be reproduced or transmitted in any form without the written consent of the publisher https://www.homeschoolroster.com/.